Success Stories
Our success is dependent on yours, so it goes without saying that we are here to help you succeed.
Darryl
Some years ago, I had Jackie organise my Trauma cover as I had a very low-grade cover in place which I had purchased when it first came to market. I also had Jackie take over my Medical Insurance as she had already organised my Income Protection along with Life Covers etc.
On August 19th, 2019 I was diagnosed with cancer and it was determined that I needed to be treated with radiotherapy and chemotherapy. I informed Jackie of the diagnosis and within the week was paid out my Trauma benefit. Jackie had the Medical Insurer assisting with rapid funding for various tests and ultimately the treatment. The insurer who had my Income Protection cover also moved swiftly to start paying my monthly benefit.
Over the time of my illness there were many occasions where I could not speak, let alone respond to some claim requests – Jackie took care of the lot.
Based on your specific needs, the first advice Jackie will give you is the "product" and secondly her genuine involvement and willingness to get involved in a claim is invaluable. Naturally I would recommend Jackie as your adviser and I give her full permission to discuss my situation with you if it is helpful.
Michelle Abraham
I, Michelle Abraham, have been dealing with Jackie Scott from Scott & Co for the last 5 years. She
has been great for my small business and personal lending – always there when you need her. One
thing I do like is she follows up on any changes then she contacts me so I don't need to worry or
remember that rates or insurances are due to change.
I am a happy customer of Scott & Co and wouldn't look for anyone else to handle my business. Thank you Jackie.
Wayne & Jacqui
"Why I am very grateful" – a clients claim story
Every year or so for the past twenty years, I have had Jackie Scott review our financial setup dependent on our stage of life. Going from being a couple just getting in to our first home, to being married, and then having children, Jackie always knew what was going on and she ensured we were covered for the unexpected.
That unexpected for us happened at the end of September 2014, when Wayne's sinus operation 3 months earlier failed to improve his snoring. So after prompting him to get it reviewed, we went from going on holiday the following week to Wayne not being allowed to fly and needing a biopsy as soon as possible.
The biopsy was planned for the following Tuesday but after the Specialist put a camera up his nose and looked down Wayne's throat on the Thursday, he couldn't sleep so he cancelled all his appointments for Friday and called Wayne to get him in that morning to do the biopsy immediately.
After the biopsy Wayne was put into a medically induced coma, and a tracheostomy was performed to ensure he had a clear airway, as they discovered a large tumour at the base of his throat, which only had a small space on each side that he was able to get food and air down.
It was confirmed that the tumour was Non-Hodgkin's Lymphoma sub type Mantle Cell. Unfortunately this is considered rare in someone his age and fitness, it is found more often in people over 60. So we were thankful he was younger and fitter, because it meant that Middlemore Hospital's Hematology staff decided he was a good candidate for a new Cancer treatment protocol, and he was the first person to undertake it at Middlemore. At the moment he has all six cycles of Chemotherapy, and he is in the early stages of preparing for a Bone Marrow Transplant in April. Which is the final part of keeping the cancer away for as long as possible.
Overall, it is looking like he won't be back at work until June/July. And again I am very thankful that during this journey we are on, money has never been an issue. Our Income Protection Insurance kicked in, and the amount was increased by a booster benefit for the first three months. We also had our trauma insurance pay out, which truly was a blessing not having any financial worries. This has meant that Wayne has relaxed and can totally focus on getting better, I have been able to spend all my time with him supporting him, and we both know nothing has to change financially, as it could have been very stressful if we didn't have this insurance cover.
And this is why I am very thankful to Jackie and her team for ensuring we were covered for the unexpected. This type of cancer is truly bad luck yet we were prepared with the insurance cover we had, and that is great. I do try to be positive, and I am very conscious that things could have been much worse, if we didn't have the right people doing the right things for us.
Now we are looking at our future with a different set of eyes and living more for making the most of now, and being thankful.
Charles C.
You pay out thousands in Insurance over your lifetime and sometimes wonder whether it is all worth it – well I discovered it is.
I am self-employed and have had Income Protection Insurance for 20-25 years. I recently had an operation to remove a bit of cancerous tissue which left me off work for 10 days and a further 2 weeks on light duties.
As we had Income Protection Insurance in place, we decided to apply and see if there would be any compensation paid to us. Jackie straight away sent us the forms & speedily followed up our application. To our amazement, we promptly received not one but two pay-outs. Our Income Protection and a Life insurance policy I had with Jackie had Trauma Cover attached, which also paid out. Many years before, with Jackie's recommendation we upgraded these policies to include some trauma cover with minimal cost increase. This was a tremendous blessing and has taken the pressure off a very tight financial situation. So, it certainly pays to be insured
I would highly recommend Jackie & her team. Jackie has been advising and assisting us with financial advice regarding mortgages & insurances for over 25 years.
Mark Doyle
I have been working with Jackie and the team at Scott & Co. on a number of projects and they have always come through for me. As well as the successful projects there have been times that I have used Scott & Co. for advice and as a sounding board and they have always obliged with well thought out advice. There has never been any pressure to purchase any product. I recommended Scott & Co. to my daughter when she was looking for advice about purchasing their first home. I can not recommend Scott & Co. highly enough.
Abha
I have recently used Jackie again after nearly 17 years for securing my mortgage finance. I remembered instantly why I rated Jackie highly and why I recommended her to friends and family back then and continue to do so after my recent experience.
Jackie has the perfect combination of professionalism and the personal touch needed to put clients at ease when taking them through the important and sometimes stressful process of buying a new home.
Jackie is knowledgeable and has her finger on the pulse of the housing finance market. She is patient and takes the time to explain all the options. She is extremely prompt with responses to emails and phone calls and will make the time to call and explain all lender requirements.
I would absolutely use Jackie's services again and continue to recommend her to friends and family.
Sue Burnett
I have been associated with Jackie Scott for around 18 years now. In that time I have always found Jackie to give the right information to make the right decisions for me and always making the process painless. Her expertise together with her vast knowledge is incomparable.
The team at Scott & Co are highly motivated, efficient and really go the extra mile to get you the best outcome.
Thank you so much Jackie and team for everything you have done for not only me but also my immediate family. We will continue to work with you for many years to come!
Greg & Sheryl
We have known Jackie for over 20 years. Jackie is brilliant at securing the right product and best deals that suited our needs – always prompt at responding to emails and phone calls.
Our youngest daughter used Jackie when she purchased her first home six years ago.
Jackie has been a pleasure to deal with.
Issy
Scott & Co have taken care of our home loans and insurance since 2014, the service they provide is professional and prompt and always with our best interests at heart.
Jackie or one of her team are always available to answer questions or provide advice whether it be the best loan structure, insurance policy or Kiwisaver questions. The team is also friendly and approachable, which makes discussing personal finances so much more comfortable. They offer flexible meeting times and a wide range of different options to choose from without making us feel pressured into making decisions. Thanks to Jackie and the team.
Debra & Jason
I have been a customer of Jackie's for many years and she has been only ever a phone call or text away.
Anytime we have needed financial advice or support, Jackie is our first call. We wouldn't go anywhere else.
Taner & Nazife
Jackie was great to deal with and made the process seamless and easy to understand for us when refinancing and switching our home loan to new provider.
She was always available to answer all our queries and guided us through the whole process. She was very good at finding the best deal loan/lender options to our circumstances. We couldn't recommend her more highly.
Alan and Sue Tucker
My name is Alan Tucker and on May 1st, 2019 I suffered a life-threatening brain aneurysm that gave me a 5% chance of survival.
Jackie was introduced to us by a mutual friend 24 years ago and recommended to us a range of protective insurances that we hoped we would never use.
We nearly made the mistake of cancelling these when times were harder but through good advice
we kept them going.
When I suffered the stroke, Jackie stepped in and helped us with our claims which have been paid in full. Suffering a stroke is very stressful but Jackie took it in her stride to help us work through the process of the claim.
It has given us the opportunity to take time to heal without the worry of where our income is coming
from over the next period of time.
Jackie has always given us good advice and her best advice has always been to keep your insurance
going. You may never know when you will need it. This was great advice and thank you for everything Jackie.
Harry Harriharan
I like to thank Jackie for her outstanding Customer Service, getting me the most cost-effective deals and providing the best solutions for both my insurance & mortgage needs.
She has a wealth of experience in her field and is always polite, professional and personable.
I have no hesitation in recommending Jackie to anyone looking for insurance and mortgage services.
Brian
I am very pleased to write this testimonial for Jackie who I have known for over 10 plus years having initially been recommended to me by my accountant. Over the years Jackie has become my "go to" person for insurance, mortgage and general financial advice and not all of it strictly within her professional bubble. I greatly value her advice both professional and personal together with her sound explanations and common sense views and deeply value her friendship.
The personal qualities I particularly admire about Jackie is her genuineness, her commitment to finding out the best outcomes to meet your own individual situation, her caring nature, her warm and engaging personality and from the professional viewpoint the complete trust and faith that Jackie engenders.
Some months ago I lost my wife after a battle with terminal cancer and Jackie was there for us. During her illness she often visited us and kindly brought food and other gifts that helped my wife cope better with the day to day challenges her illness presented. She also provided hope and comfort in prayer and I am greatly indebted to Jackie for all her kindnesses.
Unreservedly and without hesitation I commend Jackie to you.
Tevita and Noa
My family and I are very grateful for the professional support from you, Jackie and your team with our financial mortgage and insurance. We also appreciate the family oriented and friendly nature of what you offer which gave us the flexibility and accessibility to your service.
Your understanding of our needs, cultural and family backgrounds were critical to how you structured and tailored financial solutions that meet our needs.
You guys have made this process such an easy and a stress-free process. Your extensive experience and expert knowledge with mortgages, loans and insurance have assisted us in making well informed decisions with our finances.
'Ofa atu mo e hufaki, with love and prayers
Paul & Nadia
Jackie Scott has been our insurance and mortgage broker since 2016. She was a breath of fresh air for us. She provided invaluable advice on several of our loan structures and managed to simplify our previously complex setup.
Our Life and Trauma cover is now much more comprehensive giving us peace of mind. On top of that, Jackie is patient beyond words and kind. We have no hesitation in recommending her and her company.
Get in touch now to find out how we can help you
We Work With The Following Insurers And Lenders ​To Arrange The Best Deal For You: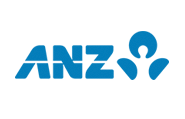 ANZ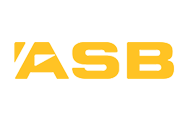 ASB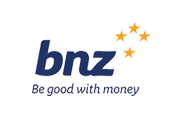 BNZ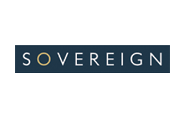 Sovereign Home Loans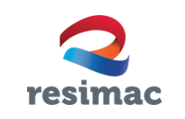 Resimac
SBS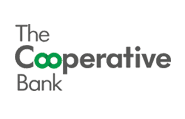 Co-operative Bank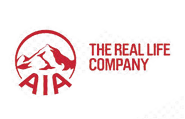 AIA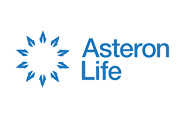 Asteron Life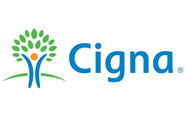 Cigna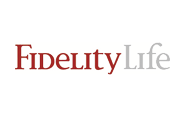 Fidelity Life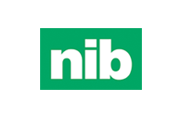 NIB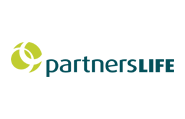 Partners Life